Our engineers are central to everything we create and fundamental to our success. Driving change forwards, they turn our digital transformation concepts into reality.
Our engineers are central to everything we create and fundamental to our success. Driving change forwards, they turn our digital transformation concepts into reality.
The Pardubice Office - turning ideas into reality
After a period of growth, iPLATO's original office in central Prague (opened back in the early 2000s) was swapped out for a bigger (and better) space around 1 hour away from the capital, in Pardubice.
Offering a vibrant and dynamic environment, the space fosters collaboration and houses innovation. They develop the backend for iPLATO's doctor-facing web application patient engagement platform, Connect. And, they look after other solutions like the myGP mobile app, for patients, both iOS and Android.
Today, our engineers work tirelessly to create a seamless and user-centric experience for patients and healthcare providers. Predominately focused on supporting primary care in the UK, iPLATO is expanding its reach globally.
"iPLATO is a great, friendly company to work for. It really is a team effort, with like-minded individuals that really want to support the NHS and deliver programmes that make a huge impact on the health of us all. Staff welfare is a high priority for the senior management team, offering benefits like gym membership, occupational health (Dentist, opticians, physio etc), twice yearly company social events, and not forgetting the small gifts of chocolates, plants and treats that get delivered to us at home, to name but a few, just to show the company appreciation of the work we all do."
"I enjoy how rewarding it is to be part of a company that makes such a positive impact on people's lives. iPLATO gives me a strong work-life balance with its flexible and healthy approach to remote working. This helps me maintain a sense of wellbeing and satisfaction benefitting me in both my personal and professional life."
"iPLATO is a collaborative environment and I work across several departments aligning on and achieving shared goals. I appreciate the independence and flexibility the company gives me. The work is interesting, challenging and rewarding all at the same time. Along with professional internal growth, I get to work alongside so many amazing people. It's exciting to be part of a company that fills a void in the marketplace and I'm looking forward to what comes next."
Meet Jirka, Director of Engineering
Your favourite thing about your role: "The unique opportunity to transform and drive change in the healthcare landscape. The fast-paced nature of the industry keeps me constantly motivated, as each day presents new challenges and opportunities for growth."
Your proudest moment at iPLATO: "We successfully launched myGP (at the time, a brand new mobile health application) which significantly improved patient engagement and accessibility of healthcare. Months of dedicated work, collaboration, and innovation across the entire team, from developers and designers to healthcare experts and project managers, led to its success."
We offer an inclusive and diverse working culture where your wellbeing is important to us. It's a place to grow, learn and develop and somewhere where your opinion matters.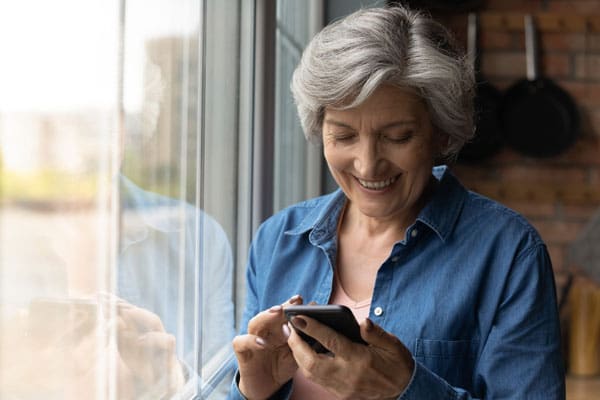 iPLATO's digital-first NHS Health Checks
Cardiovascular disease is responsible for 1 in 4 deaths each year: 7.6m people are reported to be living with CVD, costing £15.8bn to the wider economy.
iPLATO's Smoking Patient Questionnaire saves time and money for GP practices
Case study from Haslington Surgery, Cheshire CCG: The practice sent out a smoking status myGP Patient Questionnaire to a group of patients, out of which 651 confirmed that they smoked and subsequently received smoking cessation advice.
iPLATO's myGP increased self-referrals to Talking Therapies / IAPT
Working across nine Talking Therapy Service hubs across London and Bedfordshire, myGP deployed targeted SMS messages to drive self-referrals for IAPT services. Patients were targeted by age and gender, with each SMS message including three options for them to self-refer