Meet Your Customer Success Managers
We like to think that when you become an iPLATO practice, you are well looked after. That's why we have a team dedicated to your success, quite literally.
Meet Your Customer Success Managers
We like to think that when you become an iPLATO practice, you are well looked after. That's why we have a team dedicated to your success, quite literally.
Meet Scott, Head of Customer Success
Area: South of England
Scott has worked in health technology for more than 25 years. Originally as a technical trainer with EMIS, then as an account manager with Vision, he joined iPLATO in 2018. He now manages the Customer Success team, enjoying daily contact with iPLATO's customers across the country. Building excellent relationships with his customers and delivering an industry-leading service is what drives Scott in his role. Outside the office, Scott is a keen hiker and has completed 5 hiking marathons for charity causes! 
Meet Rhys, Customer Success Manager
Area: North of England
Rhys has over 6 years of practice experience.  Having completed a year-long business administration apprenticeship in a GP practice, Rhys continued his work here for another 5 years before joining iPLATO as a customer success manager. His day-to-day responsibilities include looking after practices' needs and being the first point of contact when they need help. Rhys loves visiting practices and never arrives empty handed, always with some biscuits! When he's not working, his time is spent looking after his young daughter.  
Meet Khalima, Customer Success Manager
Area: London
Khalima has been part of the iPLATO team since July 2021. After completing her degree in Herbal Medicine and Pharmaceutical Science, Khalima knew she wanted to pursue a career related to health. After taking a job at EMIS as an account executive, she quickly became an account manager. 5 years later, Khalima began a new challenge at iPLATO supporting practices with how to best utilise iPLATO's patient engagement products. When she is not working with GP practices, she's in discussions with PCNs and speaking at events. Khalima is passionate about empowering women and founded the Women's Network at iPLATO, all whilst balancing her professional and personal life as a mum seamlessly. 
Meet Dan, Training Manager
Dan joined the iPLATO team back in 2019. After receiving his degree in Film and Drama Production from BCUC, Dan began his career in an insurance company as a technical trainer. He brought this skillset with him to iPLATO where he is now happy to demo, teach and spend time explaining new product releases.  Dan's favourite thing about his role is the variety in his work, where he gets to support different people and areas of the company. Outside of work, Dan spends his time playing volleyball and coaching at two different sports clubs. 
Meet Frazer, Customer Success Manager
Area: Midlands, East and North East England  
As the newest member of the CSM team at iPLATO, Frazer joined in July 2023. He grew up in Cambridgeshire and graduated from Anglia Ruskin University with a degree in Computer Science. Later, he began to carve out his career in the primary care sector when he got his first job as a technical support executive with a health tech company. Over the years, he grew his experience in customer success and was promoted to implementation manager. His favourite thing about his role as customer success manager at iPLATO, is helping to ease the workload of his practices. In his spare time, Frazer puts his Computer Science qualification to good use as he enjoys building PCs and gaming.  
Onboarding through to regular training...
Your Customer Success Manager is allocated based on your location and offers remote or on-site training, whichever suits you best. Your team will benefit from a detailed onboarding process and will be invited to our regular CPD-accredited training courses.  
We invest time in your practice team to ensure you are always up to date with the latest product releases, provide regular tips and hacks for the best usage of credits to remain within budget, and are always on hand to help with industry updates and how to get the most out of national frameworks like IFF, QoF and DES. We are always on the lookout for practices that want to be first-to-market with new solutions, too. 
In fact, when we asked our 2,500+ practices to score us, here's how we did...
for recommending iPLATO to colleagues (NPS score)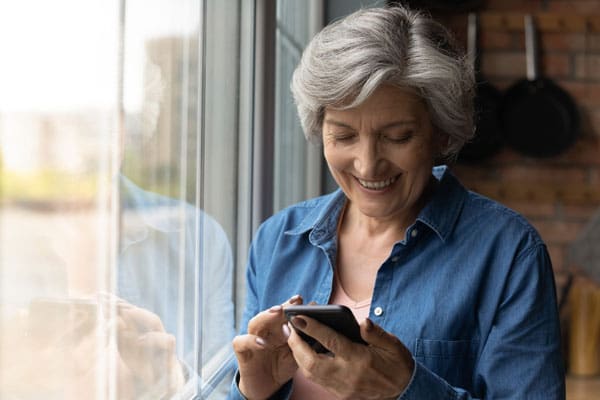 iPLATO's digital-first NHS Health Checks
Cardiovascular disease is responsible for 1 in 4 deaths each year: 7.6m people are reported to be living with CVD, costing £15.8bn to the wider economy.
iPLATO's Smoking Patient Questionnaire saves time and money for GP practices
Case study from Haslington Surgery, Cheshire CCG: The practice sent out a smoking status myGP Patient Questionnaire to a group of patients, out of which 651 confirmed that they smoked and subsequently received smoking cessation advice.
iPLATO's myGP increased self-referrals to Talking Therapies / IAPT
Working across nine Talking Therapy Service hubs across London and Bedfordshire, myGP deployed targeted SMS messages to drive self-referrals for IAPT services. Patients were targeted by age and gender, with each SMS message including three options for them to self-refer